"45 Children Attend Humane Education Class Held by Animal Lovers' Assistance League @ COA Aviation Center"



"Georgia Greggs (Animal Lovers Assistance League (left) Waylan Meads, 8, (center) and Annabelle Lane, 7, feed treats to Jena, a Jack Russell wire terrier, during a Humane Education class sponsored and presented by the League, at College of The Albemarle's Regional Aviation & Technical Training Center in Currituck, Tuesday."

---
Many Thanks to All of You for your continued support over the past nine years, as we all worked together helping thousands of needy animals. Our staff and Board are so Excited about the many new program and initiatives that we are presently pursuing as we move in a different direction in serving animals and pet owners. Check back with us frequently for updates on our progress.
... And we greatly Appreciate Your continued support and encouragement as we continue many of our current programs, as well as the creating of many new ones. Please join us as we tackle these new initiatives and MORE!

Unchain the Dog Dog Houses for Dogs*

Low Cost Microchip Clinics;

Providing low cost Spay/Neuter for animals whose owners cannot afford to get their pets spayed or neutered

Others to be announced
Animal Lovers Assistance League is a
501(c)(3) non-profit
and your
donations are tax deductible always appreciated and can be mailed to:

Animal Lovers Assistance League, Inc.
PO Box 61
Maple, NC 27956
* ABOUT: Unchain the Dog program, began several years ago. Life for a dog on the end of a chain is tortuous existence. This program will provide for the free installation of fencing or a 10' x 10' dog pen for dog owner's that qualify. ALAL will outreach to assist Needy pet owneres by supplying dog houses and bedding, when appropriate. Although expensive, this program but is much needed and will allow peopel to "keep" their animals rather than surrendering them
Your continued support, can help provide these greatl services.
---
DOG FOOD RECALL
On June 2, 2014, Hill's Pet Nutrition of Topeka, KS announced it is recalling specific lots of its Science Diet Small & Toy Breed dog food due to possible contamination with Salmonella bacteria.
To learn which products are affected, please visit the following link:

Hill's Recalls Specific Lots of Science Diet Dog Food
Please be sure to
share
the news of this alert with other pet owners.
---

1/2 Off Dog House - Now only $125
---
Currituck Chamber honors Animal Lovers Assistance League--Presents President Ginger Sikes with the Greg Shuk Award for Exemplary Service.
L-R: Tameron Kuglar, Board Chairperson, Chamber of Commerce; Ginger Sikes, President, Animal Lovers Assistance League; Gary Shuk, brother of Greg Shuk in honor of whom the award is named; and Josh Bass, President, Currituck Chamber of Commerce.
Animal Lovers Assistance League president Ginger Sikes at the Currituck Chamber of Commerce awards luncheon receiving the Greg Shuk Award for Exemplary Service in honor of her dedicated service to the citizens of Currituck County. She remarked that this award was really for the many volunteers and citizens of Currituck County who care about animals and help them to find loving homes.
---
URGENT * URGENT* URGENT
Dear Animal Lovers,
Please help prevent the size of the proposed new Currituck Animal Shelter from being cut any more. The county has a grant for expansion of the airport runways. The current shelter, which is too small and is obsolete, has to be torn down. A study by an expert paid for by the county recommended that the size of the combined Animal Shelter and Animal Control facility be considerably larger than 13,000 sq. ft. The Study suggests a construction budget of $2,257,000 - $2,640,000. The county sent out a Request for Proposals for a building of a total of 10,000 sq. ft. and maximum of $2.5 million. As proposed it will house approximately the same number of animals as our combined current shelter and Animal Control facility house. According to an article in The Daily Advance, some of the county commissioners have received negative comments from some Currituck residents that $2.5 million is too much to spend for an animal shelter and that the size should be cut even more. However, this is not in keeping with the recommendations of the Feasibility Study which was based on research of the county's needs. Locales with a much smaller population than Currituck's have a shelter that costs that and a lot more.
There are many thousands of people in Currituck who have pets that they love. Why listen to a few who don't even have pets or put their dogs in a pen and don't care for them? Pets are a multi-million dollar industry in the nation and Currituck has more than the national average. Owners vote and really care about stray, injured, and hungry animals. Currituck residents are the main adopters. The animals cannot speak for themselves and thousands of healthy, adoptable dogs and cats will die needlessly in the decades to come if the size of the new shelter is reduced even more than the currently proposed 10,000 sq. ft. Currituck is growing.
Our Commissioners want to do what's best for our county. In order to adhere to your wishes they need to hear from you to know that our citizens care about animals and approve of their providing and fully funding a shelter of at least 10,000 sq. ft. or more. Dogs and cats don't vote; people do. Take action and tell your friends! Please send a polite email to either your commissioner or to all of the commissioners at the addresses below or contact your commissioner in the way that you choose.
Paul O'Neal - sponeal@hotmail.com At-Large, Chairman – Phone: 453-3011
Paul Martin – prmartin@centurylink.net At-Large, Vice-Chairman - Phone: 232-3514
Vance Aydlett – Vance.Aydlett@CurrituckCountyNC.gov – District 1 = Knotts Island, Corolla, Carova, Gibbs Woods - Phone: 429-3626
David Griggs – go2currituck@yahoo.com – District 2 = Point Harbor, Powells Point, Jarvisburg, Harbinger Phone: 491-4246
Butch Petrey – Butch.Petrey@CurrituckCountyNC.gov – District 3 = Grandy, Old Poplar Branch, Poplar Branch, Aydlett, Coinjock, Waterlily, Barco - Phone: 982-6065
Kevin McCord - KevinEMcCord@gmail.com - District 4 = Crawford, Maple, Shawboro, Currituck, Sligo, Snowden - Phone: 252-207-4653
Marion Gilbert – MARFROMVA@aol.com - Moyock District. Phone: 232-3724.
Thank you so much,
Ginger Sikes for the
Animal Lovers Assistance League, Inc.

UPDATE:
The plans that were presented by the design/build team in July, 2013, include a capacity for several more animals than the current shelter and animal control facilty can house. Funds to build the new shelter will come from Transfer Fees, which can be used only for capital projects, such as a building, and therefore do not divert funds from any other county project. The Currituck Commissioners have not yet determined the final size, cost, nor design of the building. Since nationally the main reason that dogs are brought or returned to shelters is behavioral problems, many shelters constructed in the 21st century include training/education rooms. It is hoped that the new Currituck Animal Shelter will include this modern feature.

---
Please register your FOOD LION MVP
Card for
the
Currituck Animal Shelter/Animal Lovers Assistances League, Inc We receive a small donation based on your purchases
. We get double donations when you shop on the 10th of each month.
MVP Number___________________
Name_________________________
Address_______________________
______________________________
Email__________________________
Phone_________________________
This information will not be shared with anyone except Food Lion.
Our # is

252423 if

you would prefer
To go on line at foodlion.com go to

charties.We

will gladly do it for you. Thanks!!!
---

Make the earth cleaner while making money for the animals!

Pleasestart saving your pet food cans, and anything else that's metal, such as old cars, Christmas tree light strands, shovel heads, etc. High Tech Recycling just south of Moyock on Hwy. 168, will take them and, if you will let them know that it is for the Animal Lovers Assistance League, send us a check, including a little bonus above the going rate. They are open 8:00 am-4:15 pm, Mon. - Saturday. Please tell your neighbors and friends, including those on facebook.

Procedure for pet food cans:
> remove the labels as much as possible
> rinse them out
> Separate the cat food cans, which are aluminum, from the dog food cans, which are mostly steel, and put them into separate clear plastic bags. Aluminum pays better than steel.
> Take to High Tech Recycling. Tell them that they are a donation for the Animal Shelter or ALAL. If that is not convenient, bring the bags to the shelter. If the shelter is not open but will be opening a bit later, you can leave the bags of cans on the side near the parking lot.
Bring your cartridges, or any other things to Peck Basket in SLIGO.
Take your junk cars to them and give the shelter the money by just telling them to credit us for it. Old lawn mowers, anything metal, etc.
---
BRICKS and TILES HONOR CHERISHED LOVED ONES
Many of us have loved ones, current and departed, human and pet, whom we would like to honor and keep as a cherished part of our lives while helping make the lives better for the most needy and helpless among us, our animals.
With the purchase of a paving brick or a custom hand-painted ceramic tile of your pet you can do exactly that. The paving bricks will be integrated into thw paved walkways of the new animal shelter and that the hand-painted ceramic tiles will be hung in prominent locations inside of the building.
To order a paving brick please follow the link below to our special brick order website:
www.bricksrus.com/order/alalforpets
We are working on getting the order form for the custom hand-painted ceramic tiles online, however if you would like us to mail you a form please call the shelter at 252-457-0011 or e-mail us at pets4usorg@gmail.com. We can also send it by e-mail if you would prefer.
________________________________________________________________
Adopt Your New Best Friend!
Our animals are: Current on their vaccinations (including rabies, if old enough), spayed/neutered (or come with a voucher for this if they are too young), microchipped, current heartworm test, and come with 30 days of free pet insurance! All of this for:
$89 for dogs
$55 for cats

We often run adoption specials to help our animals find fur-ever homes. Currently we are having a 2 for 1 cat adoption special due to kitten season being in full swing. What a bargain! Tell your friends and family! Come adopt!
---
Can't Commit to Adopting? BE A FOSTER PARENT!

Providing a temporary foster home saves lives. Animals that enter our shelter often need a quiet home to recooperate from illness and/or injury, are pregnant and/or nursing mothers, or need some special socialization and TLC. Fostering a dog may seem like a monumentous task, but it's a very substantial way to make a difference. Everyone benefits: The foster family gets to spend time with a special dog or cat, and the shelter is able to make space for another animal. The foster animal gets a break from shelter life and has a chance at becoming a cherished pet. Once adopted (by the foster family or by a new family), the new owners get an animal that is better adapted to home life, and therefore has a better chance of remaining in the new home permanently.
---
Make a Difference, be an ALAL Volunteer!
We are always looking for volunteers to give our animals some exercise and TLC.Volunteers can make a dog's day just by taking him for a walk or play with a kitty to make her more socialized. You'll get a real satisfaction in knowing that you made a difference for an animal who needed you, and is more adoptable because of you. If you are interested in volunteering, please come by the shelter during our hours of opperation.
---
In Need of Donations
Our medical funds are running low due to several animals in our care recently in need of immediate emergency veternary care. We try to care for them all as best we can, but your donations make that possible. Please considering donating to the shelter, sponsoring one of our pets, or attending one of our fundraising functions. If you are a buisness and would like a donation jar to help the shelter, please give us a call and we will get one for you.
Items of Special Need

: Non-wooden dog houses, Kongs for the dogs, toys for the dogs and cats, large storage totes with lids, Milkbones,
Dawn dish detergent, laundry detergent, bleach, paper towels, toilet paper, dish/pan scrubbies, hand sanitizer, paper, pens, small to medium size blankets, new brooms. If you have any of these items and would like to donate them, we would greatly appreciate it!
---
How You Can Help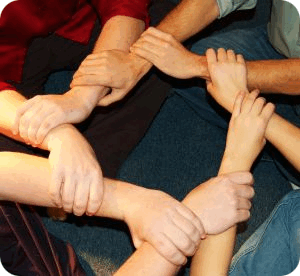 We Depend On Our Community!
The Animal Lovers Assistance League is a volunteer organization that depends upon the support of the community to help us operate the Currituck County Animal Shelter.Without the help of citizens, civic-minded business leaders and the support of the community we serve, we could not perform the services we deliver to the people and animals of Currituck County.
There are many ways that you can help
We can always use donations of pet supplies (pet food, cat litter, etc.), animal caregivers as well as financial support and building materials or tradesmen to help us improve our shelter.
Click on over to our Help Us or our Join Us sections to learn how you can make a difference in the lives of the animals we care for!
Help the Animals by Becoming a Business Gold or Platinum Member
Without the support of civic-minded business owners, the Animal Lovers Assistance League could not deliver the services we provide to Currituck County, North Carolina. Because of the generous support of the business community, we have been able to reach many of our goals.
If your business is interested in becoming a Business Gold or Platinum Member, we would be glad to acknowledge your generosity on our website with a graphic and link to your business website, as well as acknowledgement in our newsletters and shelter.
Please contact our President, Ginger Sikes for more details on becoming a Business Gold or Platinum Member.
E-Mail: gsikes@centurylink.net or call (252) 232 - 3696


Greg Shuk Award in Honor of Exemplary Community Service:
2012 - Frances Walker, ALAL Treasurer
2013 - Ginger Sikes, ALAL President
---